TMRGB is a series of blog posts wherein I, a disgruntled truck driver who unfortunately is not allowed to have a beard because of current job requirements, recommend effeminate fiction to the masses.
Seattle.
You will never find a more wretched hive of scum and villainy…provided that you are a west coast trucker.
I hate Seattle. It does nothing but rain, and the paper mills all smell like broccoli that's been overboiled in a construction yard outhouse. Also the music is overrated. The worst part, though…the worst part of it is the trucking.
Is the sun up? Are you on Interstate 5? My psychic powers tell me that you are going no faster than 30 miles per hour. Yes! Real psychic powers! Now send me money.
Are you in Seattle proper? I am so, so sorry. No, don't worry about what the GPS says, you can go down that road. There's a low bridge but only in the right lane. Yes, everything is tight and packed and hard to get through. Those caveman-looking people? Why, those are hippies. Yeah, still have hippies in Seattle. They haven't gotten the message yet.
And to answer your unasked query, I do indeed want to saw the entire western edge of Washington off and push it into the ocean Lex Luthor-style. There is nothing redeemable about the place…
…unless Jace and Georgie are real. If that's the case, well, okay, I guess they can have it. But you can't make me truck there. Oh, you're my dispatcher? I guess you can make me truck there. But you can't make me like it.
Yes, this is where I stop blabbing about trucking and start blabbing about KISSES IN THE RAIN by my friend, Krista Jensen.
Jace is a super chill Bachelor Hunk who lives in a rundown rental with a rescue dog and his own deep thoughts. He works at a restaurant, making food. He just got used by a girl so that she could make her ex-boyfriend jealous, and he vents his frustration by rage-riding his motorcycle through the Rain City. Oh, and he's unconsciously handsome.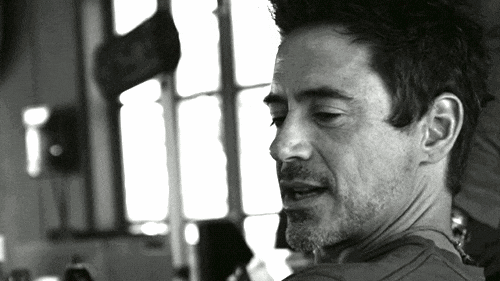 Georgie also just got out of a bad relationship, but hers was a little bit easier, 'cause the guy died. The downside is that Georgie was in the car with him when he snuffed it, and she's still trying to put herself back together, mentally and emotionally speaking. She comes to Seattle and gets a job at the same restaurant as Jace.
Ooooooh, are they gonna hook uuuuuuup?
Um, duh? Did I mention a rocket ship somewhere? This is guy-fi, not sci-fi.
Among the strengths of this story–other than persuading me not to go Full Metal Supervillain on the Pacific Northwest–was the depth behind the main characters, and how they both had to do some self-examination before realizing they were ready to be with someone else.
Georgie probably had the more interesting arc on this front. It was nice to read about a character who'd been damaged by an abusive relationship but was later able to work her way out of the trauma by understanding that the abuse wasn't her fault. Presenting that kind of relationship in fiction is a safe way to show how that abuse takes shape, because in real life people don't always cotton on to it when it's happening.
Also it was cool that Jace had a motorcycle. I don't, because I have kids.
Final note, this book made me hungry for peppery shrimp with blackberry sauce. Time to go hit the fridge.
Carry on.