Hi gang. You know the drill. Here we go: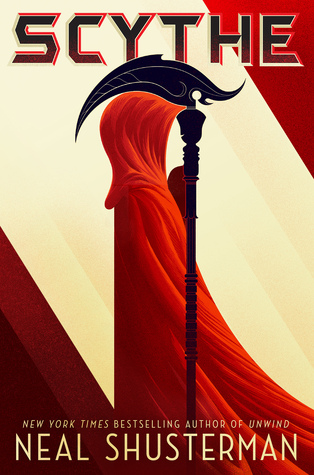 SCYTHE by Neal Shusterman. Reviewed here on my YouTube channel.
Dublin Murder Squad 1-3, by Tana French. Comprising IN THE WOODS, THE LIKENESS, and FAITHFUL PLACE. There are 6 books so far, but 4 and 5 were letdowns. The first 3 were amazing. Reviewed here.
DRAGONWATCH, by Brandon Mull. His premiere series, Fablehaven, is a longtime personal favorite. DRAGONWATCH is the first in a sequel series that proves he's still got it. Loved everything about this book.
Bobiverse 1-3, by Dennis E. Taylor. Comprises the volumes WE ARE LEGION, WE ARE BOB; FOR WE ARE MANY, and ALL THESE WORLDS. Rip-roaringly good sci-fi adventure. Reviewed here.
DRAGON TEETH, by Michael Crichton. One of his earlier works, despite being posthumously published. It's about an intriguing period in history called "The Bone Wars," wherein two rival paleontologists tried to outdo each other in their field, sometimes by nefarious means. Review here.
SLEEPING GIANTS, by Sylvain Neuvel. Hell of a book! Lamentably I found the sequel, WAKING GODS, to have a touch of a sophomore slump. Nevertheless, I'm eagerly looking forward to ONLY HUMAN, the third installment. Review here.
THE END OF NIGHT, by Paul Bogard. I would never have read this book without my brother's recommendation, but it's very thought-provoking. It deals with how artificial lighting impacts human biology and our ecosystems around the world. Review here.
.
UNDAUNTED COURAGE, by S.R. Ambrose. Speaking of the Indianapolis Colts, this was the July selection for the Andrew Luck Book Club. It's a detailed history of the Lewis and Clark expedition, including their lives before and after their legendary trek.
Weird West tales, by Mike Resnick. I read 2&3 this year. YouTube video here.
Lady Mechanika: La Dama de la Muerte, by Benitez. My YouTube review covers the whole series, though it was this volume in particular that I loved.
HONORABLE MENTIONS
JOHNNY U AND ME, by John C. Unitas Jr. This is a career and family bio about legendary NFL quarterback Johnny Unitas, written by his son, John Jr. Unitas played for the then-Baltimore Colts (now in Indianapolis) and is in the conversation for being among the greatest to ever play the game, and certainly the greatest of his era. However, I included this book for its value as a teaching tool: it talks about his life behind the scenes, and his imperfections. Some of those old-time qualities we admire come with an ugly price tag. We would do better to respect our sports heroes for their accomplishments, and learn from their flaws. Even the Man with the Golden Arm wasn't perfect. I applaud his son for his hard work in putting this book together
ARTEMIS, by Andy Weir. Also did a YouTube review.
UNDAUNTED, by Gerald Lund. This one sat on my shelf for eight years before I got around to it. It's equal parts fiction and non-, as Lund did heavy research not just into the time period, but the people who actually trekked through the now-destroyed Hole In The Rock. I found the non-fiction elements more engaging than the overall storyline, so epic was it in scale and import.
ON COMBAT, by Dave Grossman. A non-fiction about the physical and psychological toll on the human body in modern combat. Very enlightening.
SNAPSHOT by Brandon Sanderson. Blogged it here.