Me and the homies broke into the Disney Vault over the weekend to liberate a copy of Song of the South. Here's what you need to know: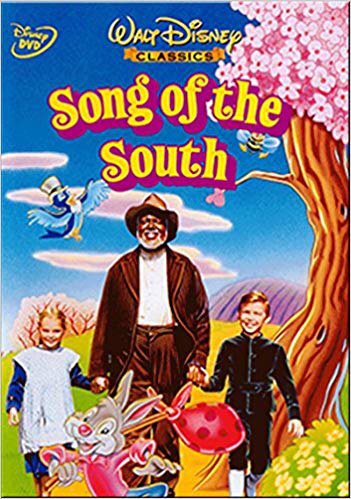 This movie is one of those mixes of animating and live action. If you've ever heard stories about Brer Rabbit and the Briar Patch, then you're familiar with the cartoon characters that make up half the movie. The stories of Brer Rabbit were written by Joel Chandler Harris in the late 1800s.
Harris was born in Georgia and was only 13 when the Civil War broke out, so his formative years were steeped in the conflict of ending slavery in this country. Small wonder then that he would go on to write stories about how happy people were in the post-war South, especially considering the improved conditions for black people.
Yes, yes, there was still a lot of headway to be made on that front, calm yourselves. They weren't exactly living in the same mansions as white folks. They were no longer property though, and their quality of life was improving every year.
Naturally he wanted to reflect that in his writings, and so the character of Uncle Remus came to dominate his pages.
Now, I've gotten my hands on some of Harris' books, and they haven't aged well. He does that thing that writers are told not to do when it comes to dialects and accents: he writes phonetically, to the point where it tires the eyes as you try to read it. I didn't make it to even the 5% mark on one.
Apparently that wasn't a problem in the 1940s though, because Disney still thought there was enough value in the property for them to make a movie out of it. James Baskett (above) won an Academy award for his portrayal of Uncle Remus, and the song "Zip-A-Dee-Doo-Dah" also won an Academy award.
This is all kind of interesting when you consider the timeline. The 1940s were only 80 years after the 1860s, so there were still people (although few in in number) who had lived through the Civil War. Plenty of the older generation in the 40s had grown up with parents who saw it all up close.
It's kind of like 2020's relationship with World War Two, which is fast approaching the 80-year mark in historical distance. My grandfather fought in WW2, but he was 90 when he died in 2015. In the national conscience it still seems to feel kind of recent, though. The fingerprints are still fresh on the present day.
That being the case, Song of the South was a mark of ideological progress in its day, the kind of progress that tends to jump ahead of itself, look behind at its wake, and say "I'm embarrassed of all that road behind me."
Disney has all but been outright ashamed of it in the intervening decades. They never released it for home media in the US. They did, in the late 80s, build the Splash Mountain ride around a Brer Rabbit theme at Disneyland, because those animations had remained popular. But they adamantly refused to give Song of the South any more place in their lexicon of entertainment.
There are a lot of things I could say about this, but they're best left in the capable hands of Disney historian Jim Korkis. He covers it in this book:
My favorite part of this book was actually the forward, written by animator Floyd Norman, whose career has run from 1959 to to the present. He's my grandma's age and his career is as old as my mom. This dude is living history, and he has a lot of things to say in defense of Song of the South.
Also he's a black dude. I'd love to sit in a room with this gent and listen to his stories. Fortunately it looks like he's written a lot of books, and I want to get to them.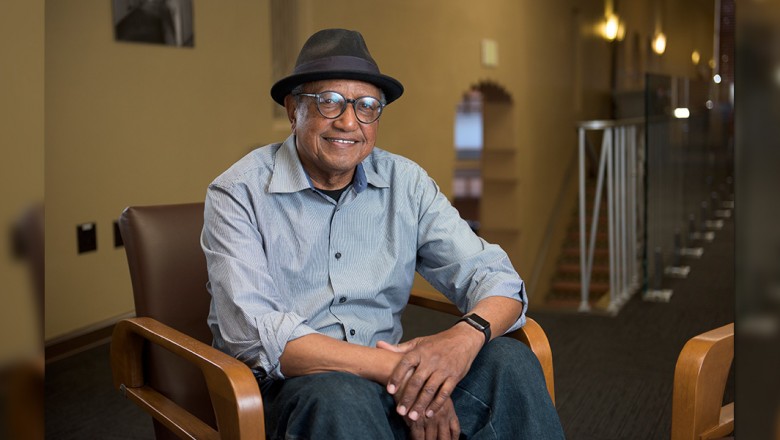 Back on track though: the movie itself takes place in the Reconstruction Era, which is important to understand because a common criticism is that it depicts "happy slaves." While the demeanor displayed by the white characters toward the black characters wouldn't fly today, it was a far cry from the master-slave relationship that blacks were forced into for so long before that.
I'm not going to sit here and pick apart every criticism of it though, because that would be tiresome and a waste of time. The most frequent attack leveled against Song of the South, the attack that has kept it locked in the vault for decades, is that it is racist (a term that loses a little more of its meaning every day based out how people throw it around.)
No, the main problems with Song of the South have more to do with the fact that it is 1) poorly constructed, and 2) boring.
Johnny, the main character, has to stay at his grandma's plantation with his mom. His dad has to go back to Atlanta for undisclosed reasons. All we know is that he's writing things in the newspaper and people are pissed off about it. His departure makes Johnny sad.
Johnny finds new friends on the farm though, including a white girl named Ginny and a black boy named Toby. They hang out with Uncle Remus and listen to his stories. That's…pretty much it, for a while. Eventually Johnny sneaking off to chill with Uncle Remus makes his controlling mother sad, and she tells Johnny not to see Remus anymore.
Blah blah blah, Remus goes to leave the plantation, Johnny takes a shortcut through a bull pen to stop him, a bull tramples him, he almost dies, but Remus comes back to tell Johnny another story and he survives. Johnny's controlling mother lightens up, and his dad comes back from Atlanta, the end. Remus walks into an animated sunset with all manner of cartoon critters hanging around him.
If that sounds kind of flat, the on-screen execution is a little flatter. Don't get me wrong, the set pieces are beautiful, the animation is fine, and Uncle Remus has a warm and friendly demeanor. The in-between scenes are just kind of devoid of life and make it a chore to watch. Set this movie in any time period with any cast and you'd have the same problem.
Which is a shame, because there's a lot you could do with the source material. Too bad Disney will never reboot this and do it better. They're trying to make more hay out of their "cash cow" animated flicks. They're even replacing the Brer Rabbit stuff at Splash Mountain with a Princess and the Frog theme.
At the end of the day…eh. I know where to get a copy of the movie, I'm not a hundred percent sure it was worth the excursion into the vault, but if Disney ultimately doesn't want me to own it, that's enough reason to get my hands on one.
Get back to work.